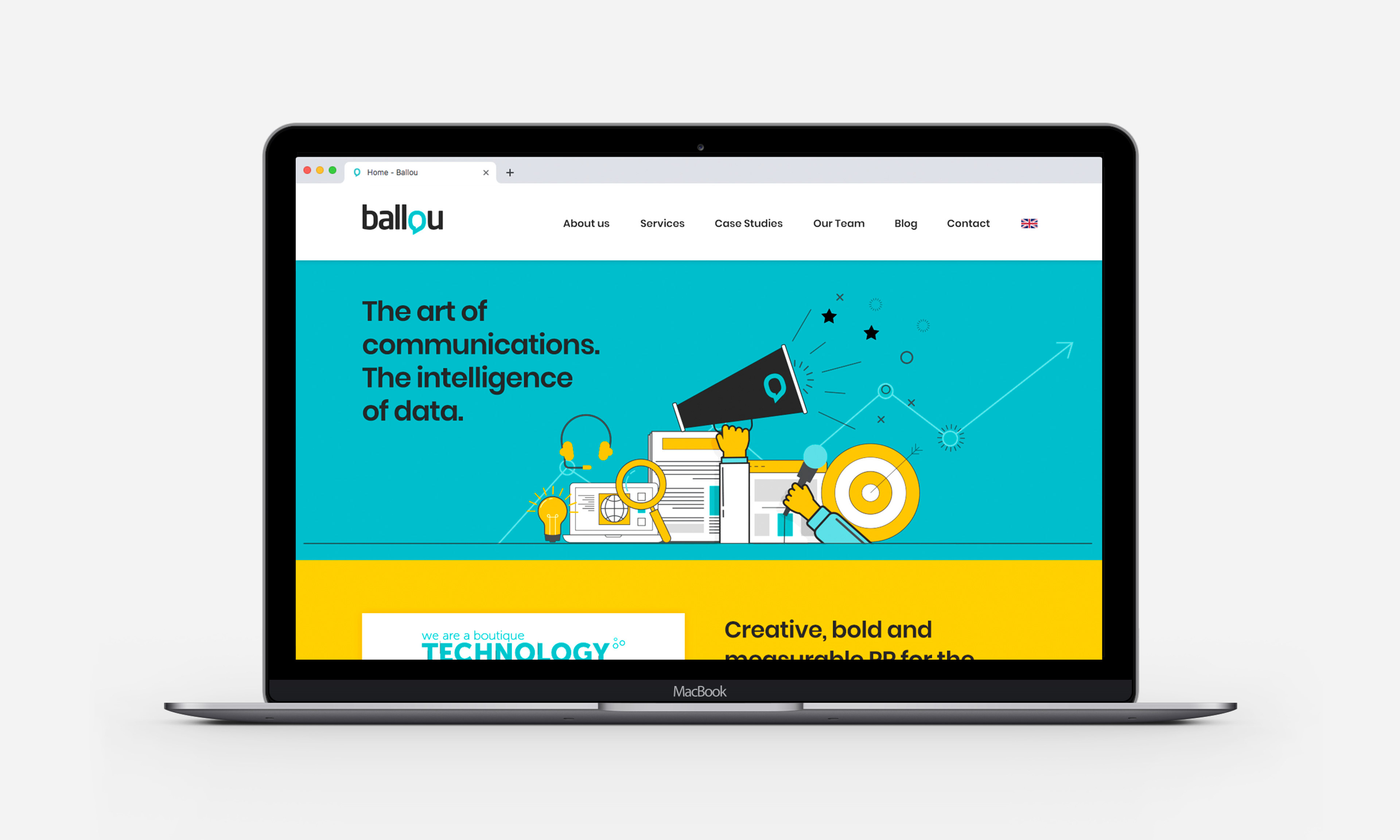 Ballou, 
Website, Brand Assets & Messaging
Ballou are a specialist communications agency with a proven track record of helping small and large technology companies grow their brands and reputations across Europe. They combine the art of communications with the intelligence of data and provide creative, bold and measurable PR for the technology industry
WMT designed and built a new website and some branded assets to help create a more cohesive identity. We also worked with the Ballou team to develop its key messaging.